Handmade Soap - Chamomile & Geranium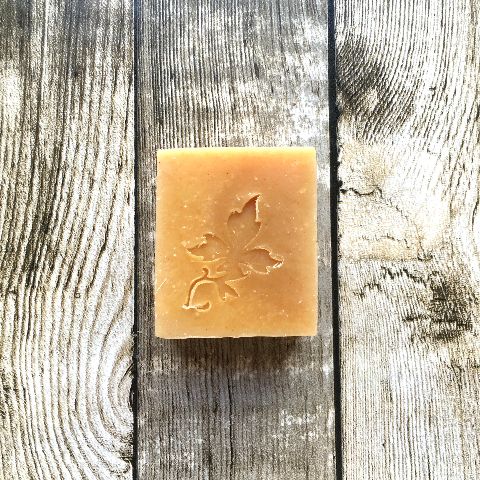 Relaxing scents in a gentle cleansing bar
Log-in to add items to your wishlist
Description

Geranium and chamomile share quite a few properties in soap, they hold thier scent well, they're both relaxing and and they make a wonderful combination that's sweet, floral and heady all at once. Coloured with turmeric to give a warm amber colour that reflects what it does to your skin, it's like a hug in a bar. This is the one to reach for if you're in need of a bit of everyday pampering, it's an indulgence with a purpose and purposely indulgent.

110g minimum weight.

Ingredients

Ingredients in descending order of proportion. Click an ingredient to find out more.
Product Testimonials Handmade Soap - Chamomile & Geranium
My boyfriend got me this soap in a Trio box. I'm not usually a fan of floral scents, but WOW this one took me by surprise! It smells like jelly babies almost, and it leaves my hands feeling so moisturized and soft. Highly recommended!

Holly
Ha ha, I love it when people are surprised by smells, they really can lift your mood can't they? Thanks for taking the time to write a review, they're so important to us x - The Pure Nuff Stuff Team
Wonderful smelling soap.

rachel gwennap