Chamomile (Roman) essential oil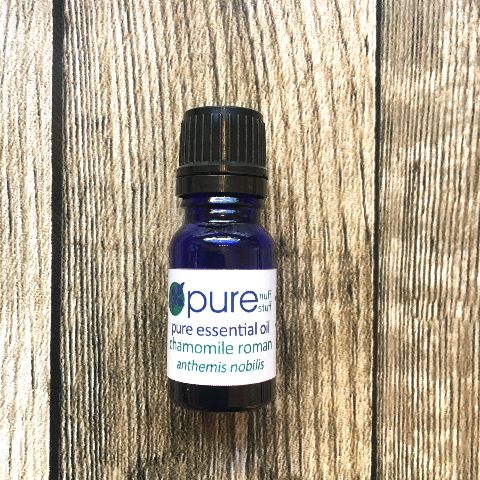 Log-in to add items to your wishlist
Description

One of the most familiar, gentle scents there is, widely used in perfumery as a result. This is a great healing oil, used to treat acne, dermatitis and inflammation, among many other problems. It also blends well with lavender, which makes a wonderful combination for baths or soaks.

As a safe guide, use no more than eight drops in a bath for a skin-nourishing soak, two or three drops in a foot spa (or a washing up bowl for the old fashioned among us...) and no more than four drops per 100ml of base or carrier oil.

10ml (from England)

(Shipping weight 50g)

Ingredients

Ingredients in descending order of proportion. Click an ingredient to find out more.

Chamomile - Roman (Anthemis Nobilis)

Chamomile - Roman (Anthemis Nobilis)

The flowers of the Chamomile plant are distilled to produce an incredibly blue essential oil that will brown with age.
This oil has all the same qualities as chamomile (German) but is a much milder oil.