Geranium essential oil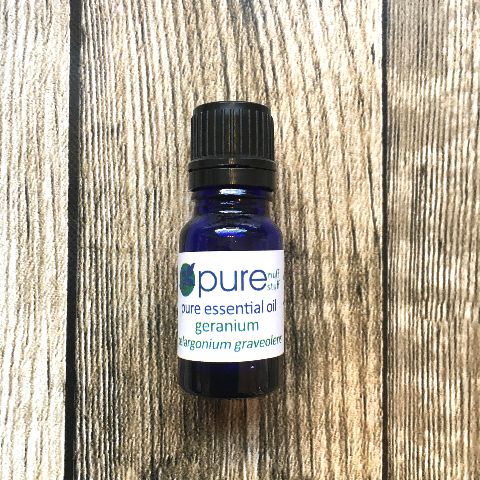 Very uplifting essential oil.
Log-in to add items to your wishlist
Description

Geranium's aromatherapeutic uses include the treatment of depression, neuralgia, circulatory conditions, nervous tension and diabetes. At home, it can be used as an uplifting room freshener. Mixes well with other flower oils (such as rose, ylang ylang and jasmine) for a heady, almost tropical aroma, or with citrus scents for a fresher, less overpowering blend.

As a safe guide, use no more than eight drops in a bathtub of water for a calming soak, two or three drops in a foot spa (or a washing up bowl for the old fashioned among us...) and no more than four drops per 100ml of base or carrier oil as a body oil.

10ml (from Egypt)

(Shipping weight 50g)

Ingredients

Ingredients in descending order of proportion. Click an ingredient to find out more.

Geranium Essential Oil (Pelargonium Graveolens)

Geranium Essential Oil (Pelargonium Graveolens)

The oil is contained inside the leaves of the plant which are harvested when flowering starts, as this is when the scent is at its strongest. Geranium has a really uplifting smell; we use it in lots of products.