White Rose Toner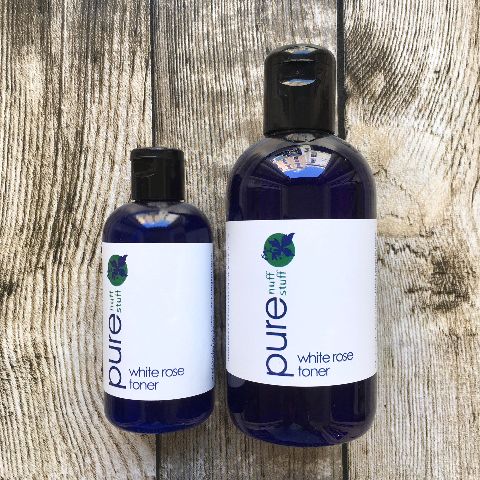 Rosewater based toner for sensitive skins
Log-in to add items to your wishlist
Description

Pure rosewater has a fantastic toning property all of its own. It's the by-product of the distillation of rose essential oil so, as well as smelling wonderful, it's gently antiseptic and anti-inflammatory, too. What more can we say? Well, we've added lemon juice and witch hazel (mildly astringent and, again, anti-inflammatory) for extra toning power. Let's sum it all up: White Rose Toner smells divine, and does the job of removing any excess oil on the surface of your face effortlessly.

Available in two sizes. The 100ml is wonderfully portable and the 250ml offers great value for money.

(Shipping weight 125g & 275g)

Ingredients

Ingredients in descending order of proportion. Click an ingredient to find out more.
Product Testimonials White Rose Toner
Smells divine!!!

rachel gwennap
Been using this for years, smells gorgeous and my dry skin feels refreshed but not dry. Definitely worth the investment; a large bottle lasts for ages and makes a nice treat to start the day.

Sharon P
Thanks Sharon! - The Pure Nuff Stuff Team
This toner lasts for ages and doesn't dry my skin out.

Roz
Love love love this toner arrived today and used it already, my new go to thank you, I didn't expect this to arrive so soon, hope the building is safe

Sandy Humphreys
You're so welcome, we're delighted you like it! (And yes the building is safe, thank you, it was just stuff that we lost xx) - The Pure Nuff Stuff Team