Artisan Soap Collection - Charcoal Face Soap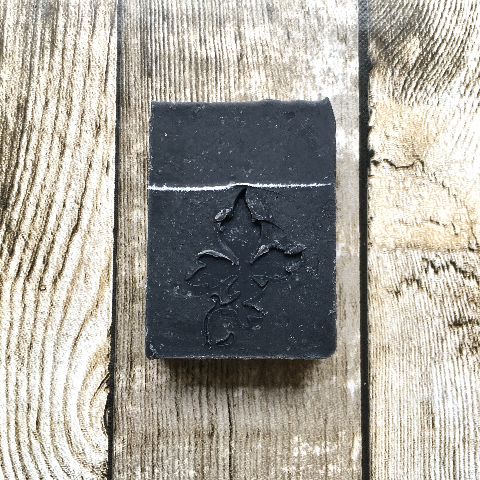 Small batches of speciality soap
Log-in to add items to your wishlist
Description

Face soaps just make life easy. They're effective, they rinse off beautifully, they're easy to transport, they're just easy.

This one has been created for people that have problems with spots. Charcoal is all over the internet at the moment, thanks to some pretty terrifying looking masks, but there's a reason charcoal keeps coming up, it's super useful. It also makes the soap lather very densely, making it easy to apply and of course, rinse. The essential oils are there to support the charcoal in dealing with extra oil, grease and dirt and making them all disappear. The purpose of putting charcoal in a soap is that it increases adsorption, that's not a spelling mistake, it's actually a thing. Absorption is the forming of a bond between an adsorber, in this case charcoal and another molecule, like bacteria or grease for example. So unlike many other soaping additives, like petals or scents, charcoal is doing a job in there, a really effective one.

We've decorated this bold black bar with a fine pencil line of zinc oxide too, just because it's pretty. It's another addition to the plastic free family, we hope you love it.

Bar weight: 100g min

Ingredients

Ingredients in descending order of proportion. Click an ingredient to find out more.
Product Testimonials Artisan Soap Collection - Charcoal Face Soap
I received this product as a gift and I have to say I absolutely fell in love with it so have ordered more. I have problematic skin, highly sensitive, large pores and greasy/ extremely dry in places and given we have to wear masks now my chin was breaking out in painful spots.
After a few uses I couldn't believe the result. My skin felt tight and clean but no soreness and no dry spots. My pores had shrunk a bit and my spots were gone! (And have stayed away while using once a day!!)
I honestly couldn't recommend this product enough, it's absolutely brilliant!

Nicola Wallace
Things like this us what keeps us going Nicola - thanks so much for taking the time to let us know you're so happy! - The Pure Nuff Stuff Team
I was recommended this product by a colleague, I have suffered with problematic skin and painful cystic acne since lockdown and since using this product I have not had one single new spot. My skin feels smooth and any textured spots have disappeared. I tend to have quite oily skin in my T-zone and I've found the soap has really balanced my skin out when using once per day. I've recommended to friends and they're also now obsessed!!!

Leah
That's the best news Leah, thank you so much for letting us know that it's helpful, we're so happy for you x - The Pure Nuff Stuff Team