Foaming Moisturewash - Rose & Benzoin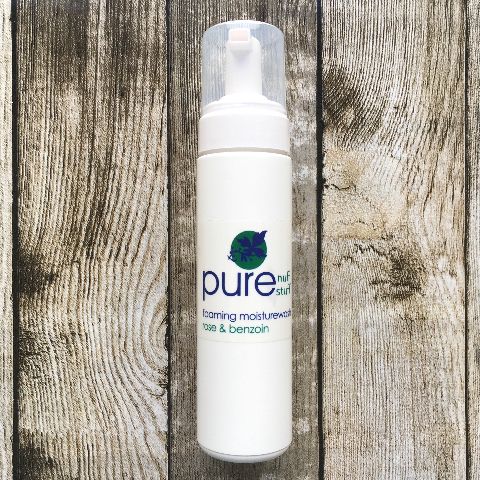 Daily cleansing and moisturising foam.
Log-in to add items to your wishlist
Description

This kind-to-the-skin cleanser is a great alternative to the old 'cleanse and tone' routine. It's really mild and has been developed to apply directly on your face, to clean in a soap-and-water like fashion using our gentle sugar detergent. It's quickly and easily rinsed but works hard, containing a healthy dollop of our Cream Dream as well as rose and benzoin essential oils to moisturise as it cleanses. It's especially good for dryer and more mature skin.

200ml

265g Ship weight.

Ingredients

Ingredients in descending order of proportion. Click an ingredient to find out more.
Product Testimonials Foaming Moisturewash - Rose & Benzoin
Leaves my skin feeling really clean and smooth. Lovely.

Rosemary Brumfield
Glad you approve, thanks so much for taking the time to leave us a review! - The Pure Nuff Stuff Team
I have very combination skin - oilier forehead and nose but dry between the eyebrows and on cheeks. I tried this with some trepidation as I find the Cream Dream a bit too heavy but this is heaven. It removes make up and leaves my skin feeling clean and fresh, not at all tight or oily. The pump dispenser is quite stiff and hard to press but this does not deter me. I love this product.

Tracey