Handmade Soap - Lavender & Spearmint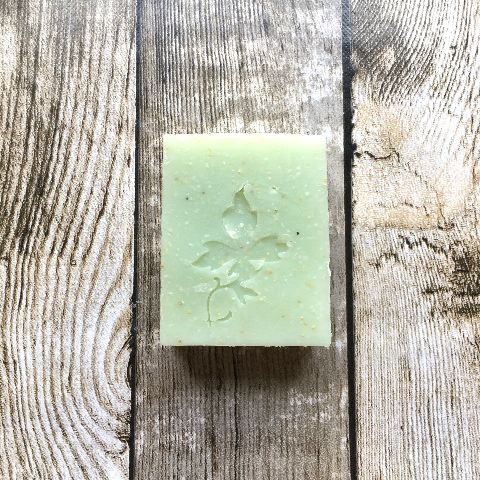 Herby, fresh soap with white poppy seeds
Log-in to add items to your wishlist
Description

We've updated our lavender soap by adding fresh spearmint and some invigorating white poppy seeds. The more we work in this environment, the more we've come to love lavender, it's such a flexible scent that can add to the beauty of almost anything - spearmint brings out a sweetness in it that we think you'll find delightful and new. There's nothing like a bit of mint in the morning to wake you right up, but peppermint is, frankly, a bit of a bully sometimes. Spearmint is softer, sweeter and doesn't pack quite so hefty a punch. We love poppy seeds in soaps because they provide just enough stimulation of the skin surface to really clean, but not enough to be uncomfortable and of course, they're entirely biodegradable. The combination of scents and a little bit of gentle exfoliation makes this bar perfect for every day use.

Shipping weight: 110g

Ingredients

Ingredients in descending order of proportion. Click an ingredient to find out more.
Product Testimonials Handmade Soap - Lavender & Spearmint
I received my order today and just want to say a big thank you for the lovely surprise of lavender and spearmint soap! It's one of my favourite, clean fragrances, and it made me happy too to feel appreciated as a customer. I've been switching to natural products as far as possible, and have been enjoying using your gentle and sensibly-priced products.

Helen
I was lucky enough to receive this with my last order, well what can I say, this is now my new favourite soap! It lathers beautifully, smells divine, and is so gentle that I can even take my makeup off with it. Even my fussy husband loves it and uses it all the time in the shower!

Katie Palmer
Oh that's great, thanks for letting us know, we're so glad you like it, it's our new favourite too! - The Pure Nuff Stuff Team
I love the scent of this soap. I'm so disappointed that it's out of stock, but it does give me a chance to try some of your other soaps!

Margaret Wales
Oh sorry Margaret, it's been a total victim of it's own success but we've made a huge batch this time, but we're stoked that you like it as much as we do. And in the meantime, I hope you find a new fallback favourite :) - The Pure Nuff Stuff Team
Very lovely fresh scent, very gentle for dry and sensitive skin, I was a bit worried that the spearmint would give a burning sensation on my skin but that's not the case at all! Highly recommended.

Claudia
Thanks Claudia! Spearmint is quite a bit more gentle than peppermint isn't it? I can see how you'd think that but I smell the sweetness of spearmint almost as much as the mint, plus the lavender gives it a nice floral touch, am so glad you like it. - The Pure Nuff Stuff Team