Artisan Soap Collection - Calendula & Clay Face Soap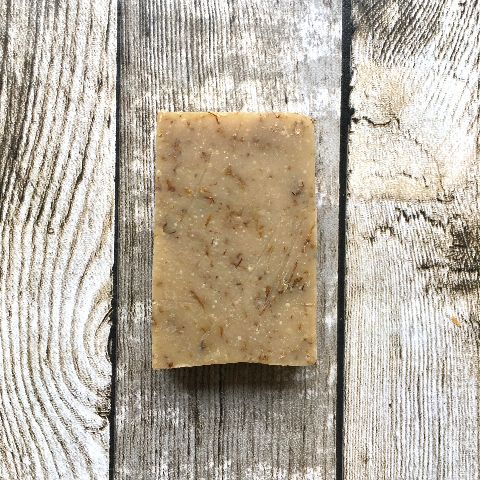 Soap specially designed for delicate facial skin
Log-in to add items to your wishlist
Description

For those of us that don't subscribe to a 20 step beauty regime, specially made face soaps are a real boon. The creamy lather removes all traces of grime and doesn't leave behind tight, dry skin. It's a no fuss luxury that's affordable and effective. Plus the combination of neroli and frankincense doesn't just smell divine, it's gentle and promotes healing. Calendula petals and French yellow clay are there to calm and soothe so that the overall effect is comforting as well as cleansing.

(Shipping weight 100g.)

Ingredients

Ingredients in descending order of proportion. Click an ingredient to find out more.
Product Testimonials Artisan Soap Collection - Calendula & Clay Face Soap
I really love this soap :). It's great at removing make up and smells lovely. I like to use the Pure Nuff Stuff Avocado Cleanser afterwards - the combination leaves my skin ridiculously smooth.

Abby Bambury
I decided to give this face soap a go after trying (and loving) the oats and clay face soap. When I thought it couldn't get any better, purenuffstuff proved me wrong! This bar has dried floral bits in it which provide a gentler, more even scrub for if you find the oats too abrasive (which they can be for me). Personally, I find this bar perfect for my skin! The scent is light and fresh, and the creamy suds leave my acne-prone skin clean and softened without stripping it of moisture. It lasts ages too! This is definitely my new go-to facial cleanser.

Holly
That's so nice to hear, thanks so much and we're so glad you're a bit more comfortable now! - The Pure Nuff Stuff Team