Shea Butter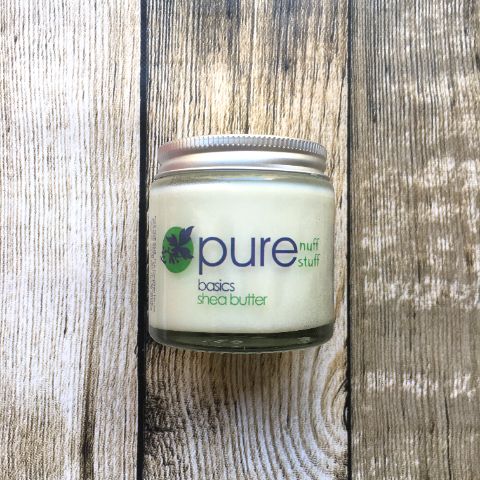 Multi-purpose Product!
Good for dry and damaged skin.
Log-in to add items to your wishlist
Description

A solid white butter sourced from shea nuts, this is packed with essential fatty acids and nutrients and is excellent for treating dry, damaged and more mature skin. Its gentle soothing and healing properties work well with all skin types – we use it in our facial moisturising products, Shea Soufflé and Massage Bars.

Beautifully moisturising all on its own, shea looks solid but it does that thing that chocolate does and melts at body temperature, so it's perfectly easy to use straight from the pot.

120ml

(Shipping weight 230g)

Ingredients

Ingredients in descending order of proportion. Click an ingredient to find out more.
Product Testimonials Shea Butter
It's lovely! Difficult to rub in but worth it. It soaks into the skin overnight and you can really feel the difference!

Carole Malagoni
Slathering myself in pure nuff stuff Shea butter goodness :) hard work but worth the results, best skin savior ever!

Caitibeauty - Instagram