Olive Wood Soap Dish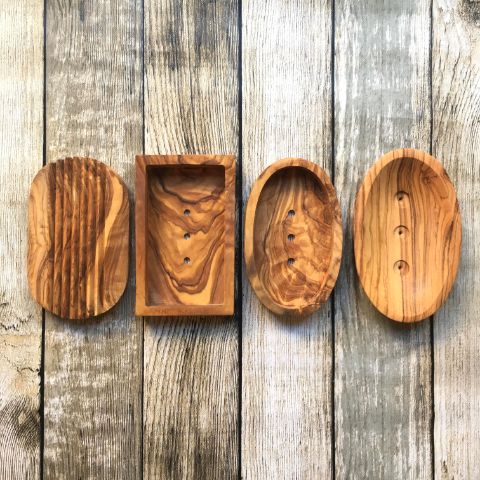 A stunning olive wood soap dish, naturally water resistant.
Log-in to add items to your wishlist
Description

Olive wood is so beautiful but it's also very practical, it's naturally water resistant so it's a great choice for a soap dish. The natural grain of these hand made soap dishes makes each one spectactularly unique so as well as being practical, they're also very pretty to look at. The drainage holes in each one will keep your soap high and dry and they're 13cm long, 8cm wide and 2.5cm high. Photographed here the four shapes are from left to right, Ridged, Rectangle, Oval and Boat. Prolong the life of your dish by cleaning and drying thoroughly every now and again and wiping over the olive oil.