Naiked Cleaning Products Vegan Plastic Free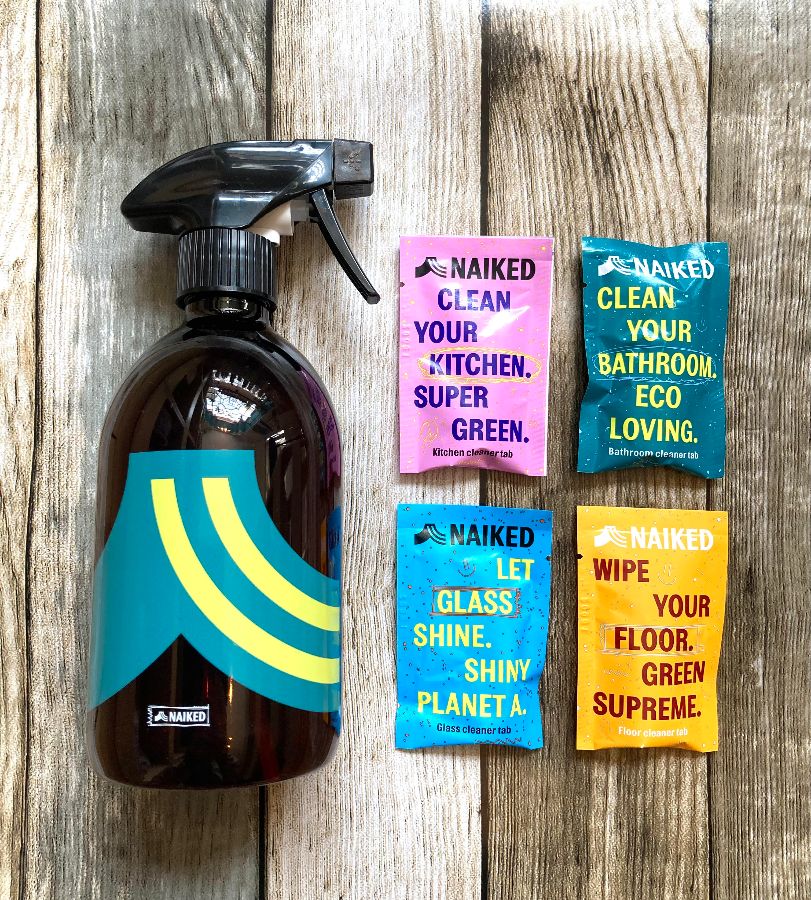 New Product!
Description

This young brand from Germany takes a modern, colourful and sustainable approach to household cleaning agents and accessories. Backed by fairtrade standards, the product formulas are designed with the same powerful cleaning action as their conventional counterparts - but in a clever, water free way! The brand aims to create the awareness that environmental protection is not an additional expense. The company stands for gentle cleaning products that are sustainable and enables a simpler lifestyle.

The idea is that you buy a tablet of the cleaning agent and dilute it in the botttle and use it from there - you don't have to buy the bottle of course, you can reuse one you've already got and that will work perfectly well. We have the bottles in stock because they've been well thought through, they are made from recycled plastic and are recyclable at the end of their lifetime.

Characteristics:

500ml capacity
Made of 100% RePET
recyclable
With spray & jet function
High quality & durable

The cleaning tablets themselves are really effective, these products work. You'll notice that each bottle sold corresponds with the tablet and at £1.85 per 500ml, they're a very cost-effective way of cleaning the house. You'll also notice that there isn't a spreay bottle for the floor cleaner, it tool me a while to figure that out, it's because you just pop that one in your bucket of water - I use half a tablet at a time and that works well, do remember though that these aren't suitable for wooden floors.