Handmade Soap - Unscented Castile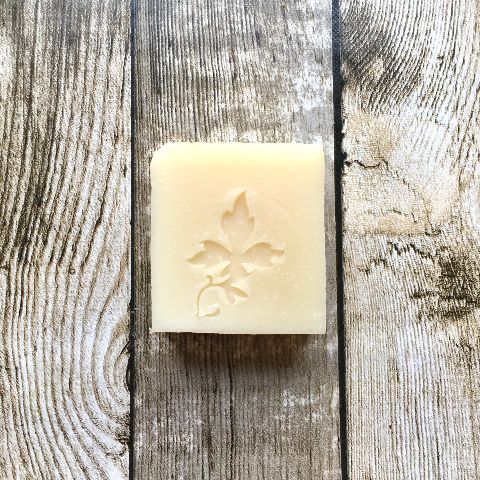 80% Olive oil soap
Log-in to add items to your wishlist
Description

More sensitive souls need special pampering, so using rich olive oil and a bit of cocoa butter we've created a soap that's very traditional. Olive soaps were some of the first to be made, so we've taken that traditional wisdom and added just a dash of our own experience. Adding some cocoa makes a harder, longer lasting bar. We've deliberately not added any essential oils at all so that everyone of any age can use this bar with confidence. Olive is a particularly soft oil and while it cleans your skin beautifully, it doesn't strip it of it's own moisture, meaning it's especially great for anyone that suffers with any type of skin condition or just has sensitive skin. As it's only got four ingredients, it's also ideal for the allergy-prone as it really limits the amount of things you can possibly react to.

110g minimum weight.

Ingredients

Ingredients in descending order of proportion. Click an ingredient to find out more.
Product Testimonials Handmade Soap - Unscented Castile
Finally found a cleanser for my four year old daughter. I honestly think the last time the inside of her elbows and the back of her knees were this clear and healthy, was when she was about 5 months old. Fabulous product for poorly skin (also brilliant for shaving legs -mummy's, not the four year old!).

Asha
Love that clarification there Asha and thanks very much for the review! - The Pure Nuff Stuff Team
Beautifully creamy and kind to dry and damaged skin. Love it!

Annette Atkins
I have pretty bad eczema and this stuff really helps! This is now the only soap I use - I even make sure to have a spare so I bring it on vacation with me.

Maria Eddis-Finbow
I always put one these soaps in my order for a friend whose eczema disappeared once he started using it. More a hair and body bar person myself....all amazing

Claire Emery
Thank you so much Claire! - The Pure Nuff Stuff Team
This soap has been wonderful for my sore, over washed hands!
It has certainly improved my skin no end and I would be lost without it now! Thank you so much

Jenny Jennings
Aw, thanks Jenny, we're all doing a bit more of that at the moment aren't we? So glad it's working for you. - The Pure Nuff Stuff Team
I absolutely love this soap, I've had eczema since birth and never been able to use soap and can't use the emollients that the doctors recommend, this has totally changed my world. Best thing ever :)

Sarah
Oh Sarah, that's just wonderful to hear, thanks so much for letting us know. Sometimes less really is more, isn't it? Fewer ingredients, simpler compounds, our skin can just deal with it easier. So glad you're more comfortable and thanks again for taking the time to write a review, they really do mean the world to us. - The Pure Nuff Stuff Team