Shampoo Unscented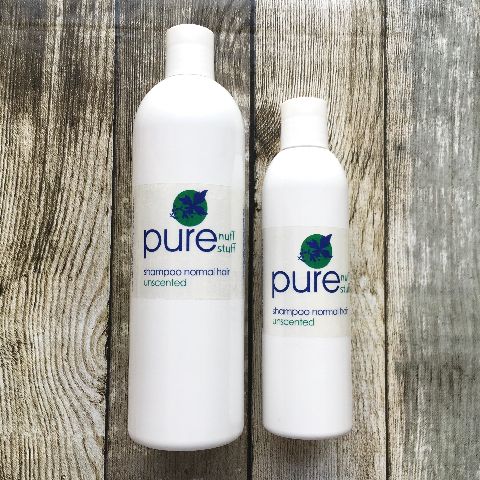 Scent free gentle shampoo.
Log-in to add items to your wishlist
Description

Our shampoo uses a mild, natural, sugar-derived detergent that will clean your hair without stripping it of protective oils. As it's unscented, it's very suitable for anyone with a sensitive scalp.

We don't encourage you to wash your hair twice (that's just a con to get you to use twice as much shampoo, by the way. Do you wash your hands twice? No, so why put your hair through that?) so this bottle lasts a long time. Remember this product is fresh; it needs to be shaken every time you use it.

250ml & 500ml

Shipping weight 290g & 550g

Ingredients

Ingredients in descending order of proportion. Click an ingredient to find out more.
Product Testimonials Shampoo Unscented
I have used the unscented hair cleanser for years now and would be lost without it as I can't use any of the major brands. It also is kind to my highlighted hair, the colours lasting well. Judith Wann

Judith Wann
Just used this for the first time and am amazed at how much less irritated & tight my scalp is and there is much less flaking and plaques (have psoriasis all my life particularly on scalp) am really pleased

S Ray
Great for my allergies.(unscented/fragrance free shampoo) This is the only shampoo ive found that I can use with my severe fragrance and preservative allergies. I bought it some months ago but only just plucked up the courage to try it. So far so good ive used it twice. Please don't stop making it or change the ingredients. Thanks to this company I can finally wash my hair and feel a bit human again!


Sarah
That's such great news! Thanks for sharing Sarah - and we've got no plans to change :). - The Pure Nuff Stuff Team
I have MCAS/severe sensitivities and am unable to use most personal care products. My old shampoo was discontinued so thought I would give this a try, expecting to have a reaction, but I haven't! I've used nearly a whole bottle now so will be reordering, I'm delighted to have found a shampoo I can use, which is a big thing for someone as hyper sensitive as I am!

Emma
Oh Emma, this has absolutely made our day, we're so happy for you. Thanks for taking the time to let us know too. - The Pure Nuff Stuff Team
I have been using this unscented hair cleanser for several years now. I have long, wavy, thick hair. I wash my hair once a week, and tried their suggestion of one wash only. Although I have to use a good-sized blob, the 'one-wash' once a week thing makes the bottle last a good couple of months. It feels nice to cleanse my hair with something gentle and pure.

Caroline Beevis
Thanks Caroline, so pleased that's working out for you! - The Pure Nuff Stuff Team
I have used this for the past couple of years and my curly hair has never been better! I wouldn't use anything else now.

Dee Hagan
Delighted with this unscented hair cleanser it is the only shampoo I can use on my sensitive skin

Anita
I don't think there is a product that I haven't tried over several years that has given my scalp any relief until I tried your cleanser, hooray!!!

Gordon Cessford