Benzoin essential oil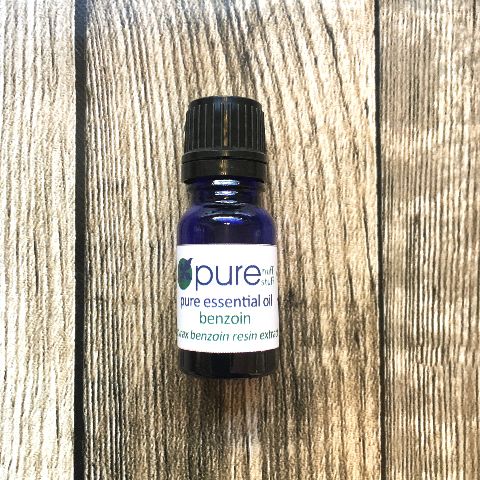 Wonderfully soothing skin oil.
Log-in to add items to your wishlist
Description

A super oil for soothing dry or irritated skin. We use benzoin mixed with rose, but it can also be combined with other flower-based oils. While not particulary effective in an oil burner, it is great in skin preparations.

As a safe guide, use no more than eight drops in a bath for a skin-nourishing soak, two or three drops in a foot spa (or a washing up bowl for the old fashioned among us...) and no more than four drops per 100ml of base or carrier oil.

10ml (from Indonesia)

(Shipping weight 50g)

Ingredients

Ingredients in descending order of proportion. Click an ingredient to find out more.

Benzoin Essential Oil (Styrax Benzoin)

Benzoin Essential Oil (Styrax Benzoin)

A resin extracted from trees belonging to the Styrax family, benzoin is thick and sticky in consistency, and very dark in colour.