Aftersun Lotion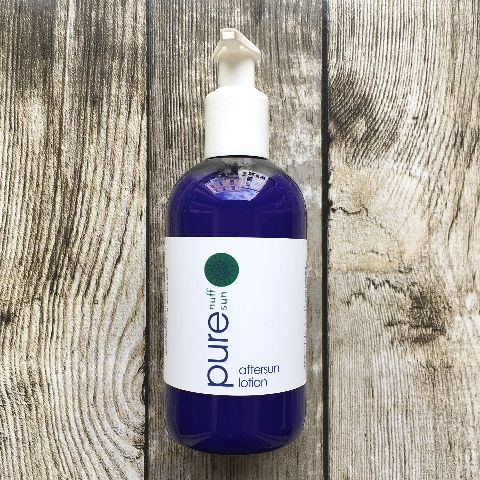 Multi-purpose Product!
With aloe vera for cooling and soothing
Log-in to add items to your wishlist
Description

Our aftersun lotion contains aloe vera to soothe and vitamin E to restore. It helps cool pinked-up skin and prevents dryness and peeling – so you can keep your sun-kissed look for longer.

We love a hard-working product here at PNS, and while this super-softening cream is fantastic to take travelling, you can also use it as a make-up remover, facial cleanser, hair conditioner and all-over moisturiser.

250ml

(Shipping weights: 280g)

Ingredients

Ingredients in descending order of proportion. Click an ingredient to find out more.
Product Testimonials Aftersun Lotion
Bought this after having burned in the strong Cornish sun. Worked like a charm! Melts into the skin, and really soothes and helps. Now it's winter but I still use it as a great all-around moisturiser. Thanks!!

Eva
Fantastic moisturiser! During winter with hot showers and central heating my skin gets really dry and flaky, but this moisturiser pretty much sorted it overnight. Subtle scent that smells pleasant and doesn't overpower. Will definitely buy again :)

Jodie Ward
A brilliant moisturiser and so pleased to find something unscented! Not used it for sunburn but it's moisturising my winter-dry skin nicely.

Katherine Kean
It's one of our favourite multi-taskers, thanks for letting us know you're happy with it! - The Pure Nuff Stuff Team
almost instant relief! amazing - and, like others have said, it's obviously going to be a wonderful lotion to use on any part of the body all year around - I've accidentally found a wonderful product!

Gill Cooke
So glad it's working for you Gill and thanks for taking the time to leave a review, we really appreciate it. - The Pure Nuff Stuff Team
Still using this as an eye and face make up remover after two years, it removes even waterproof mascara and doesn't sting the eyes - brilliant!

S Mckinney
All I take for a week away is a hair and body bar and this. Works on body and face and doubles up as conditioner for hair ( if frizzy leave a bit in ends). best product ever

claire emery