Wax Melts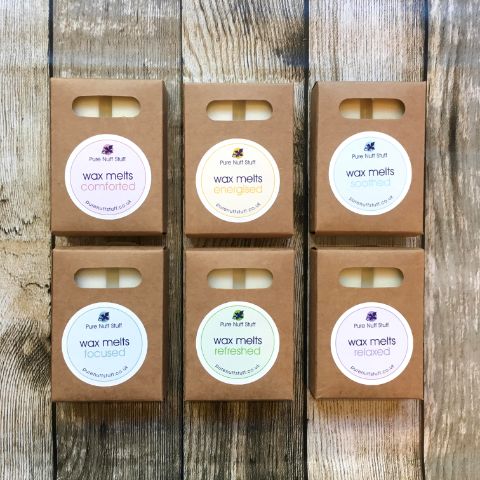 Log-in to add items to your wishlist
Description

Lovingly hand blended and poured wax melts are an easy way to bring fabulous scents into your home, this generous block of six . Our Pulse Points have been such a hit that we knew we could do more with those blends and with us all spending so much time at home at the moment, this just made sense. It's well established that essential oils affect our moods, they help us make a connection to nature that we as humans need to stay healthy and grounded. So here are the six states of mind we want to help you create:

Refreshed - when you need to clear your mind, gather your thoughts and start again. Jasmine, lemon, ylang ylang, black pepper and frankincense will press that reset button.
Comforted - when calm needs to be restored. Cedarwood, chamomile Roman, rose, geranium and lavender will remind you that this too will pass.
Relaxed - when you've finished work but your mind won't let you stop. Lavender, cedarwood, vetiver, marjoram, bergamot and mandarin will take you to another place.
Focused - when you can't gather your thoughts or stay on track. Rosemary, peppermint, frankincense and may chang will bring you back to your purpose and get things done.
Soothed - when you need to remember that it's all going to be OK, you can do this. Myrrh, lavender and vetiver are a blanket of protection and warmth.
Energised - when you need enthusiasm. Frankincense, rose geranium, patchouli and bergamot sharpen your thoughts and help you find your purpose.
Product Testimonials Wax Melts
I received my Energised melts today and immediately used one. I can honestly say that the aroma is beautiful and I am enjoying it as it wafts through my house. Thank you PNS for another gorgeous product.

Tara Reeves