Intensive Body Cream - Unscented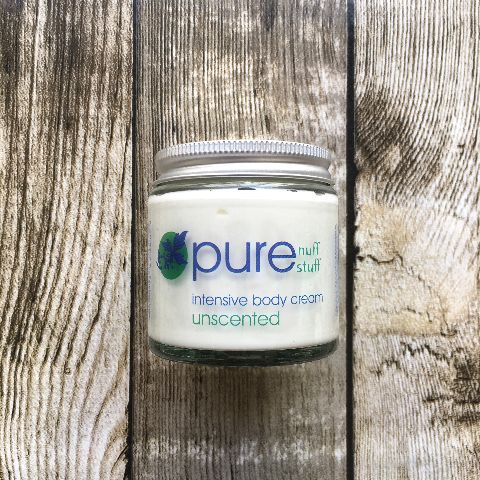 Thick, unscented body cream for dry skin.
Log-in to add items to your wishlist
Description

A firm PNS favourite just got a whole lot better. With the help of our fabulous team of testers we've improved the recipe for this fantastically hard-working cream. It still has the blend of rich shea butter and apricot kernel oil that's been so effective in the past, but it now has added cocoa butter to give the cream even more punch when attacking those stubborn dry areas.

120ml

(Shipping weight 240g)

Ingredients

Ingredients in descending order of proportion. Click an ingredient to find out more.
Product Testimonials Intensive Body Cream - Unscented
Absolutely brilliant, please don't change a thing. So relieved to find a moisturiser without essential oils or aloe vera as both make my eczema worse. The unscented body cream is great for eczema and skin allergies, no unnecessary stuff in it.

Angelina Willowby
Thanks Angela, we like the principle of "less is more" when it comes to skincare - especially if your skin is already stressed. We're really glad you get where we're coming from (and have no plans to change at all) :) - The Pure Nuff Stuff Team
I have been using this unscented cream for years. I actually use it daily for my face as well as dry areas on my body, as it's a little less expensive than the actual face cream. It feels so lovely as you put it on - as if your skin is just soaking up the water moisture in the cream. Yet it's not greasy and leaves skin feeling nourished, cool and comfortable.

Caroline Beevis
Although I buy the 'custom-made' body creams which I love and use at night, I always buy this one for use during the day. It is so creamy and does a great job on my very dry skin.

Norma Day