Shaving Soap & Bamboo Soap Dish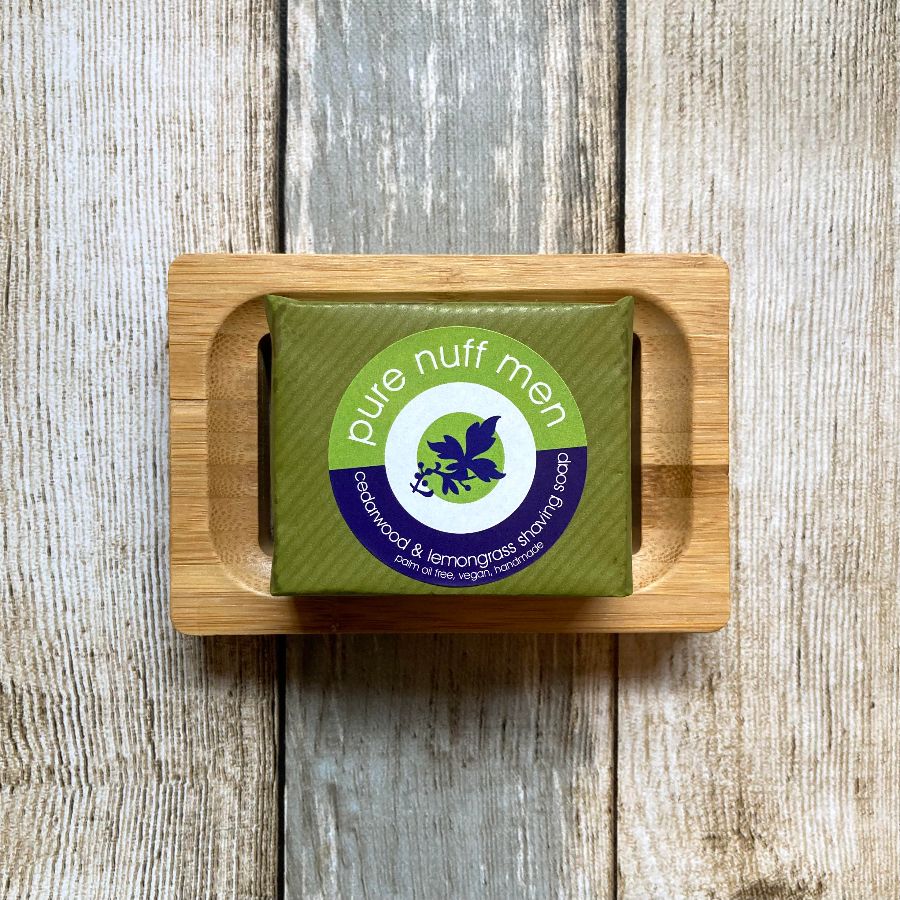 Shaving Soap & Bamboo Soap Dish
Log-in to add items to your wishlist
Description

Shaving is, for most men, a daily and sometimes painful chore, so we've used a generous amount of shea butter to produce a dense, protective layer of foam, plus lots of glycerine to keep the blade sliding across your skin and prevent nicks. This soap is made from a rich mix of oils that will help the blade glide across your skin with litlle effort. The foam created by coconut, rapeseed, castor and olive oils to name but a few help protect your tender skin during this dangerous daily ritual.

Our customers tell us that, having tried this once, they wouldn't use anything else. Shaving foams can be very drying and the revelation that a well-made soap works far better is very satisfying. The soap comes complete in its own bamboo soap dish and is scented either with earthy clary sage & fresh lime essential oils or a woody mix of cedarwood & lemongrass. It's very long lasting, but we know you will want to use this again, and refills are available. Both are made with the same rich base oils, both have a citrus kick, you just get to choose whether that's partnered with a herby or a woody friend.

110g minimum soap weight.

(Shipping weight 400g in total)

Ingredients

Ingredients in descending order of proportion. Click an ingredient to find out more.
Product Testimonials Shaving Soap & Bamboo Soap Dish
I love this soap. Not only do I use it for shaving I also wash my hair with it. It leaves a lovely shine on my greying thinning hair.

Andrew Marsden
Superb product highly recommended

Steve Holland
Glad you like it Steve, thanks very much for the review, - The Pure Nuff Stuff Team