Soothe 'Em Nipple Balm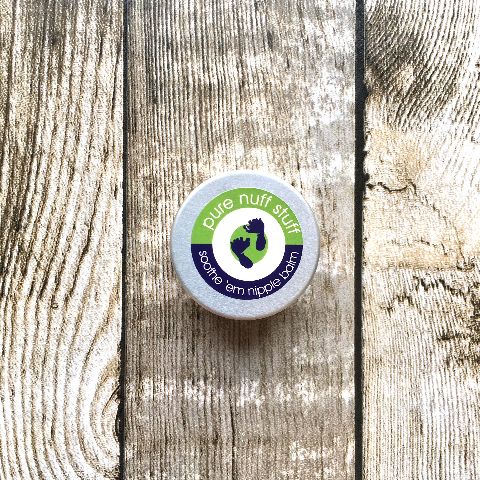 Soothing balm for sore and cracked nipples.
Log-in to add items to your wishlist
Description

The time you spend breastfeeding your baby is a wonderful, close, bonding time - but it can be a touch painful for some women. Our group of testers for this soothing balm was a local mother-and-baby group who tried it for four months in total (they also tested the Baby Massage Oil for us: thank you ladies) and they've all been very happy with the results. No cracked nipples and reduced soreness across the board - and they've all come back for more, which is the real test.

The Skinsmatter independent review (published June 2013) had this to say about the balm:

"I'd be quite happy taking the Pure Nuff Stuff Soothe 'Em Nipple Balm camping in the outback, its metal packaging and 'summer' style design reminding me a little bit of my gap year. But what's inside is good stuff. The balm is substantial and feels like it gives good cover and the smell isn't overly strong so not too worrying for the baby. Another one with dual use: this also works really well as a lip balm."

30g (Shipping weight 40g)

Ingredients

Ingredients in descending order of proportion. Click an ingredient to find out more.
Product Testimonials Soothe 'Em Nipple Balm
Won't go in to detail but I LOVE this product. Extremely helpful when needed. So natural too...

rachel gwennap