Shea Souffle - Unscented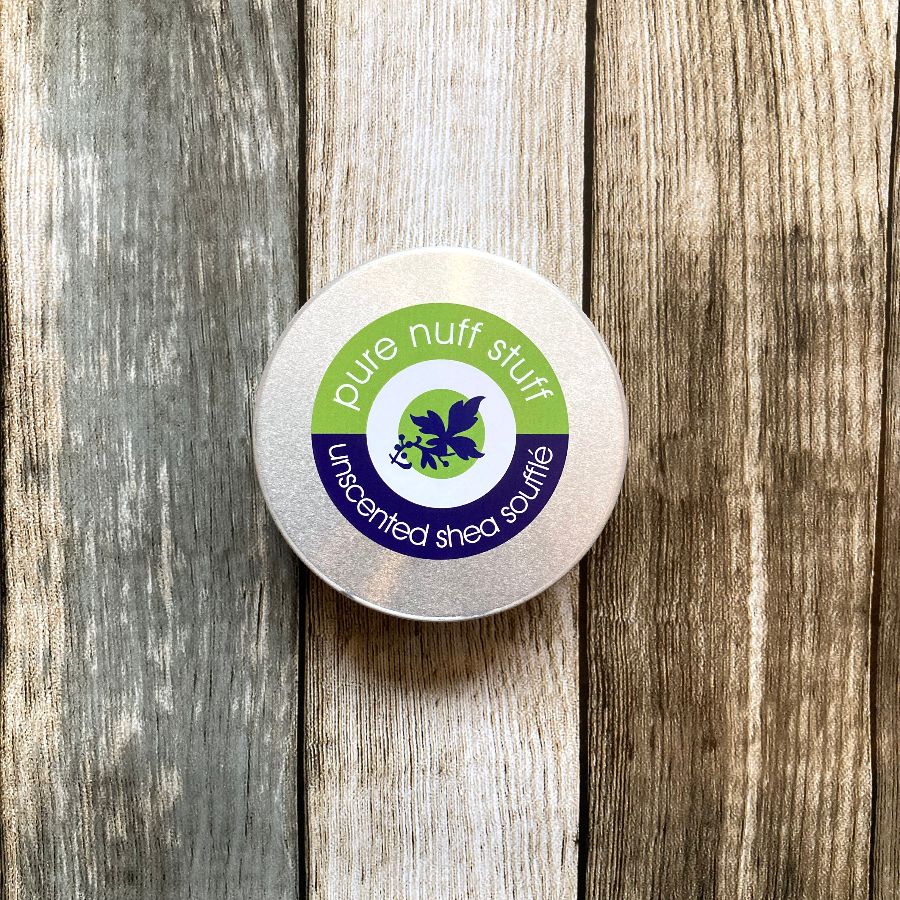 Rich, natural body butter containing almond oil & shea butter.
Log-in to add items to your wishlist
Description

If you need something even richer than our Intensive Body Cream, this mix of pure shea butter and sweet almond oil, rich in both proteins and minerals, is for you. We've lovingly whipped the oils together as they set, so the Soufflé starts quite solid to the touch but almost instantly melts in your hand to enable you to apply the rich oils all over your body. The result is a wonderfully smoothing and healing treat, superb to smother yourself in after a bath or shower. And there's another bonus: it lasts for ages!

As an added bonus, this product is now plastic free, it's now presented in an aluminium tin. It's still the same great product, it's just more sustainable now.

150g

(Shipping weight 182g)

Ingredients

Ingredients in descending order of proportion. Click an ingredient to find out more.
Product Testimonials Shea Souffle - Unscented
Super rich and softening. A really nice treat on my delicate skin :)

rachel gwennap
Rich, luxurious, melts and softens easily in your hands to rub in anywhere, leaving my winter dry skin feeling nourished and smooth for days! My new favourite product!

Naomi S
Thank you so much Naomi, we're so glad you love it! - The Pure Nuff Stuff Team