Handmade Soap - Rhassoul Castile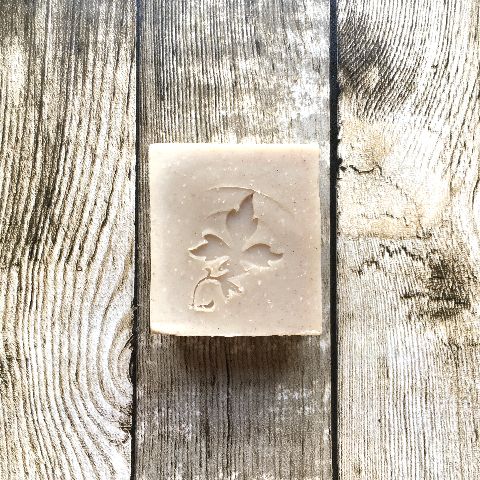 Made with Moroccan mineral mud.
Log-in to add items to your wishlist
Description

More sensitive souls need special pampering, so using rich oils and a bit of cocoa butter we've created an olive based soap that's very traditional. Olive soaps were some of the first to be made, so we've taken that traditional wisdom and added just a dash of our own experience, adding some cocoa makes a harder, more long lasting bar. We've deliberately not added any essential oils at all so that everyone can use this bar with confidence. To give this one an extra boost we've heaped in as much healing Rhassoul mud as we can get in there. This makes the bar especially soothing for people with irritating skin conditions, the olive oils soothes and the mud heals, it's a winning combination and this is what makes it our best selling soap.

110g minimum weight.

Ingredients

Ingredients in descending order of proportion. Click an ingredient to find out more.
Product Testimonials Handmade Soap - Rhassoul Castile
I love this soap. I bought a bar last time I was in Penzance to try. I have very dry, eczema prone skin and this has been a joy to use. My skin feels beautifully clean and silky after use. There has been no irritation and no nasty residue feeling on the skin. A lovely product and it feels so good to know there is nothing nasty/cruel about it. Very highly recommended!

Elizabeth St Clair
I discovered this Rhassoul soap on holiday to Penzance eleven years ago and have washed my face with nothing else since.
Before, my sensitive skin constantly came out with small painful spots around my nose, and they looked bad.
So for me finding this fabulous soap was a very lucky day. Washing with it is immediately soothing and feels lovely.

Claire Ling
Thanks so much for the review Claire, can't tell you how much this made our day to hear :) - The Pure Nuff Stuff Team
I have extremely sensitive skin prone to rosacea and had never found a cleanser that didn't irritate and sting my face. Tried this soap as a last resort not expecting it to work. How wrong I was. For the first time in years I can wash/cleans my skin with no ill effects. Lovely lather and soft comforting feel on the face. Leaves skin really soft. Lasts a long time too if you let it dry properly on a soap rack. My husband has switched to it too. Would highly recommend for sensitive skin.

Linda Cooper
Thanks so much Linda, we're really happy that you're so happy! - The Pure Nuff Stuff Team
I bought this soap as a facial cleanser and it's perfect. It produces a lovely creamy lather and gives skin a good clean without drying. Really good value for money. I follow with rose and vanilla cream dream and my skin is like velvet!

Lisa Mac
My son hasn't like the feel of every soap I've tried, but he barely notices when we use this! It has also now replaced shampoo, for the same reason.

Kate Flint