Aromatherapy Candles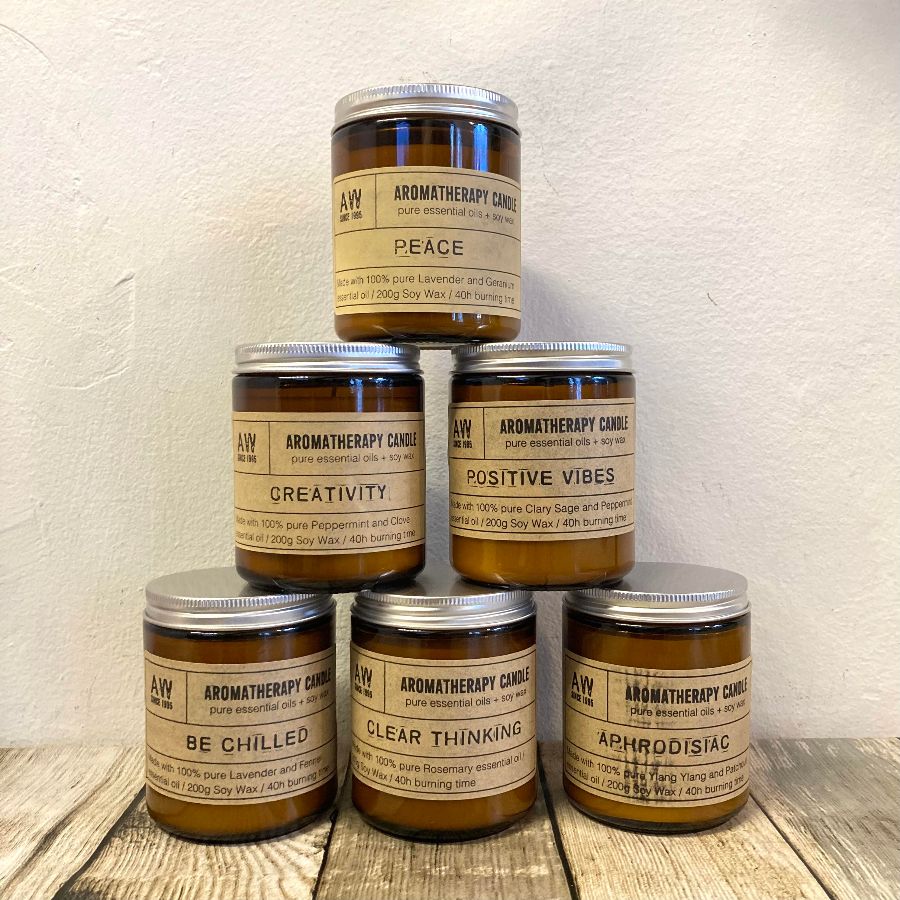 Log-in to add items to your wishlist
Description

We've found another range of boldly scented candles in amber jars that smell as good as they look, but won't bankrupt you. We love this range of soy wax candles, the scents are really unique and the "scent throw" (how strong the smell of the candle is when you're burning it) as they say, is impressive. A lovely little candle to buy for yourself as a little treat, the burning time on them is 40 hours so this little plant based beauty will be with you for a while. Available in the following scents:

Peace is a blend of lavender and geranium that's a pure floral delight.This would be a lovely candle to light in the early evening after you've come home and just need to relax a little.
Creativity is a really vibrant blend of peppermint and clove, which totally sounds like it shouldn't work, but it absolutely does. This would be a great one to burn when you've just Spring cleaned a room for example, a real energy-clearer.
Positive Vibes is a mix of clary sage and peppermint, so it's minty fresh and herby. Clary is an antidepressant and reduces stress and peppermint is just vibrant and clean. This is perfect for work spaces or even while you're having a bath, so you can soak yourself up a good mood.
Be Chilled is lavender and fennel. We're all familar with the relaxation king lavender, but fennel if you don't know it has a slightly aniseedy thing going on. Both herbs are used to calm anxiety so this one is well named.
Clear Thinking is just rosemary at it's finest. Rosemary is great at reducing stress and boosting mental activity, this is a great scent if you're studying or even sorting out a room, any activity you need a clear mind for.
Aphrodisiac is a mix of patchouli and ylang ylang, both very familiar to Pure Nuff fans, we love this mix of heady florals and earthy woods, just intoxicating.