Tongue Scraper - Copper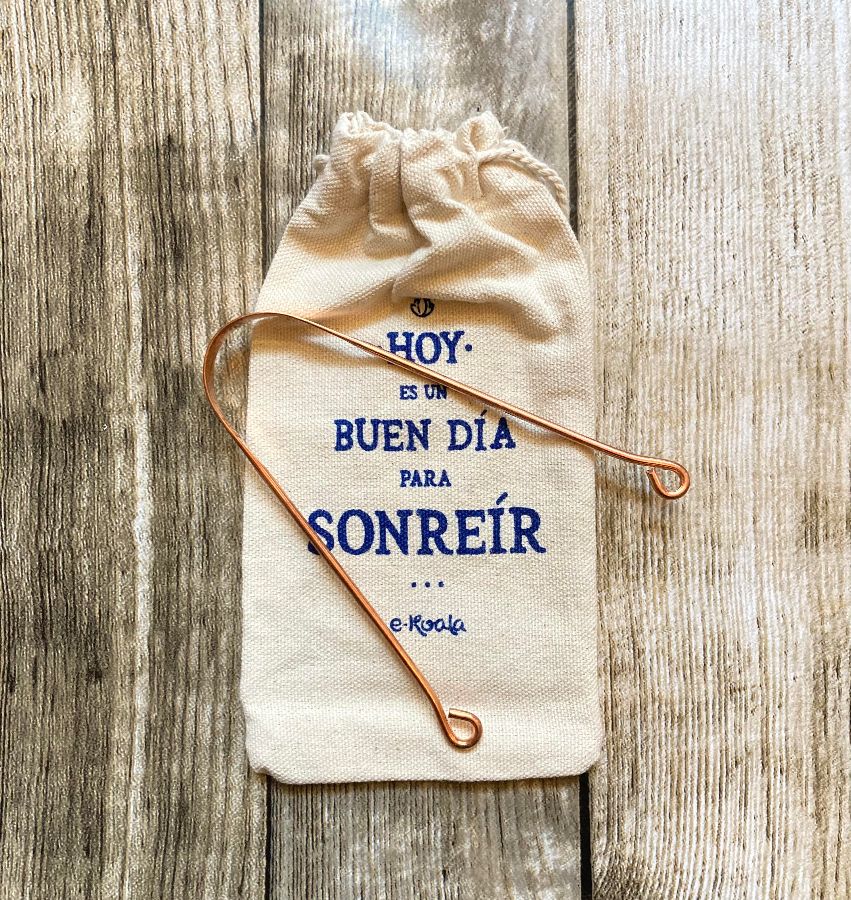 Log-in to add items to your wishlist
Description

We've decided to stock these copper tongue scrapers as we've been asked for them so often here in the shop. It wasn't something we were familiar with as an idea so of course we started to research it and well, now we're a bit surprised at why we're not all doing this more often.

So, to get a bit grim about it, debris, bacteria, and dead cells can build up on your tongue over time. Like I said, grim, sorry, but there's a point here. This buildup can lead to bad breath and have a negative impact on your overall health, there are strong links between gum disease and heart problems. Using a tongue scraper regularly can help remove this buildup as well as improving your sense of taste, and your overall oral heath. Removal of bacteria in the mouth is key to preventing cavities, gum disease and other conditions affecting the mouth. Tongue scraping can remove these bacteria and improve your tongue's appearance and overall sensation, including your sense of taste. Although tongue scraping can't and shouldn't replace brushing your teeth, scraping may do some things better. Researchers in one study found that scraping was more effective than brushing at removing odor-causing bacteria for example. So, they're here, one more thing in your oral arsenal. Get scraping people, it's a thing.

Instructions for use:

After brushing, place the scraper toward the back of the tongue and pull forward. Rinse and repeat as needed, keep it clean and dry in between uses.