Soap offcuts in glassine bags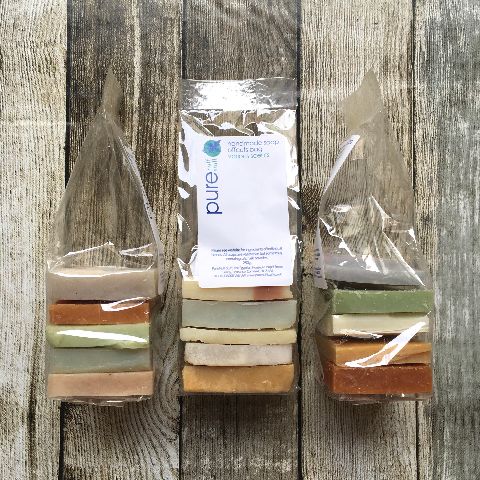 New Product!
Description

A great way to sample different handmade soaps in a very pocket friendly fashion. There aren't any standard sets of slices in these compostable glassine bags, so you are getting something of a random selection, we've made them up with decent sized usable slabs that together weigh at least 250g in total - so you're getting more than twice the amount of soap that you do in one of our standard bars for less than double the price. We love how practical this is and we are quietly proud of how they look too (if we say so ourselves)!

While all the soaps are palm free and vegetarian, one of these soaps does contain goats milk powder, so if you need a vegan selection, please make your needs known.