Rose Rose Rose Your Boat Gift Box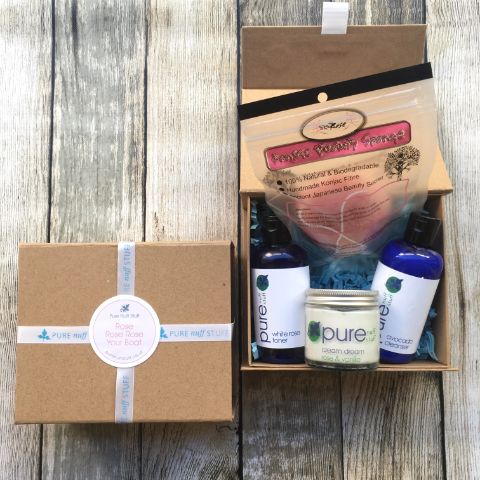 Face pampering gift box.
Description

A lovely gift box with a soft konjac songe infused with pink French clay, a 100ml bottle of our White Rose Toner and a 100ml bottle of our Avocado Cleanser (made with pure rosewater, remember) and a softening pot of our Rose & Vanilla Cream Dream.

For ingredients please go to individual products on website.

If you would like a personal message added to this gift please tell us what you would like it to read in the Special Instructions box!

Shipping weight: 530g.