Plastic Free Gift Box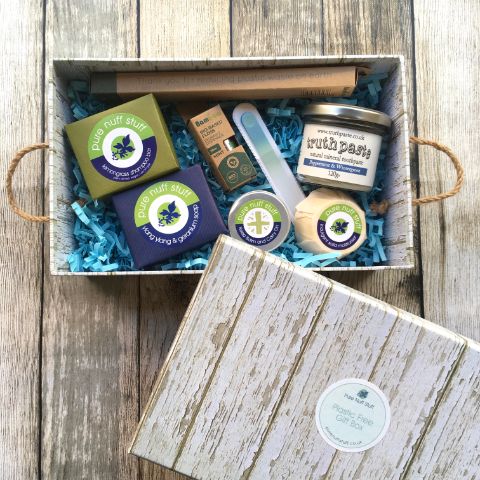 Description

This Plastic Free Gift Set is a stunner of a collection either for someone starting out on the plastic free journey or for an already enlighted eco warrior. The quality of the items is stellar and it's everything you'll need to look after your skin, teeth, hair and nails without a shred of compromise.

The solid shampoo bar will keep your hair clean and shining. The soap will keep your skin in tip top condition. The Keep Balm and Carry on will sort out any dry patches and the a solid moisturiser will replace all your body creams. The crystal nail file will be the last nail file you'll ever buy and it's better than any you've ever used. There's a full dental care kit, a toothbrush, toothpaste, and floss. It's that simple to be life changing.