Bronzing Lotion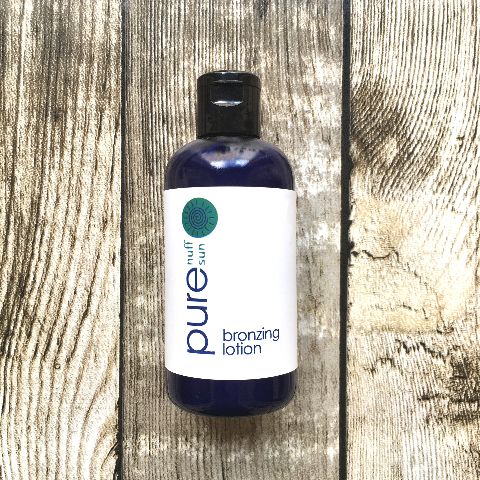 Wash off colour tint, great for cheek bones and legs.
Description

Just that bit too pale to be seen outdoors? For an immediate solution, try our bronzer. It's a wonderfully light lotion that gives an even, controllable colour with the added bonus of moisturising at the same time. Use it all over for a gentle golden glow, or just on your face in place of a powder bronzer. You probably won't need another moisturiser underneath it, so it's a great time saver for that morning rush.

100ml

(Shipping weight 120g)

Ingredients

Ingredients in descending order of proportion. Click an ingredient to find out more.
Product Testimonials Bronzing Lotion
Best tanning product I've ever used. I don't find getting my legs out an issue anymore, instant glow takes away that never seen the light of day look. Love it

Jo Collins
My sensitive, pale skin loves this. I use it as my moisturiser during the summer. It gives a lovely, natural tint.

Vanessa