Nail Strengthening Oil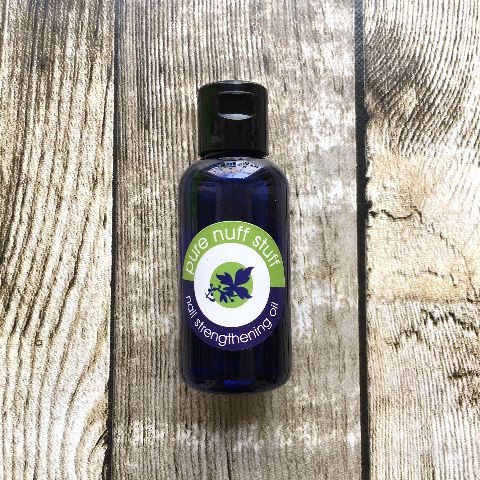 Strenghthens nails while moisturising cuticles
Description

Are your nails paper thin? Do they crack, split and tear? Are you sick of investing in expensive miracle cures (which are all too often based on formaldehyde - yes, really)? Or have you been so embarrassed by your bitten digits that you've had to resort to covering up your real nails with acrylic?

Well, your search ends here. Our Nail Oil is made from a blend of grapeseed and sweet almond oils, enriched with carrot, lemon and rosemary essential oils. This oil will strengthen your nails from within and you'll soon have nails to be proud of again.

Simply put a few drops into your palm, dip each nail into the oil then, rub into the cuticles and nail beds nightly to achieve lovely long, strong natural nails - you will notice the difference in a fortnight. As you only need a couple of drops for each application, one bottle will last you AGES, so it's stunning value, too.

50ml (Shipping weight 60g)

Ingredients

Ingredients in descending order of proportion. Click an ingredient to find out more.
Product Testimonials Nail Strengthening Oil
Really effective, cost effective product that I am really pleased with.
My only gripe, which I removed a star for, is the lid.
I personally think it needs a glass dropper instead, I only use one drop per nail and it's a bit of pain having to keep tipping the bottle, sometimes oil ends up on the inside lid surface and my fingers get oily which then makes the bottle oily!
If it had a glass dropper lid it would be completely perfect.

Laura Behjet
Agree totally with the above comment. Have kept my husband's beard oil dropper for when I buy this product again!

Joyce gurney