Hair Conditioner - Unscented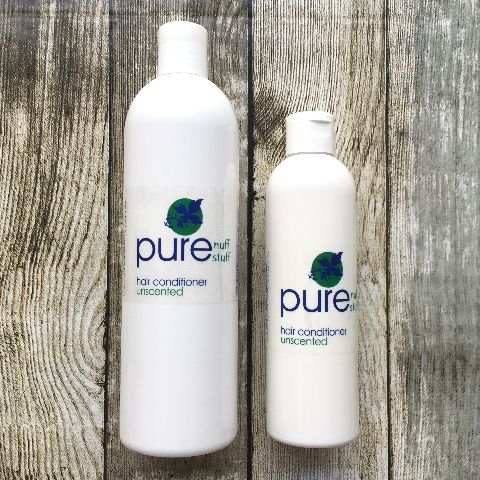 Multi-purpose Product!
Scent free coconut based conditioner.
Description

Hair needs oil to make it shiny and tangle free, but you don't want the oil to weigh your hair down or leave it greasier than when you started. The answer? A generous amount of virgin-pressed coconut oil, together with aloe and glycerine for their wonderful softening properties.

The real strength of this product is its versatility. As well as using it in the traditional wash-off fashion, it's also great as a leave-in product, which really helps to smooth out flyaway strands and keep your hair looking more styled than wild.

250ml & 500ml

(Shipping weight 260g & 550g)

Ingredients

Ingredients in descending order of proportion. Click an ingredient to find out more.
Product Testimonials Hair Conditioner - Unscented
This is the best conditioner I've ever used! I have very fine hair and it leaves it feeling super soft and in great condition without weighing it down at all. I had pretty much given up on finding a natural conditioner that worked for my hair until I came across this one, thank you!

Antonia
I have seborrheic dermatitis, so I'm very cautious about what I put on my scalp. Also my treatment shampoo really strips my hair of moisture, so I need a very effective conditioner. Your unscented conditioner ticks both boxes for me so far, thanks!

Jeannette Bell